Welcome to One Way Youth Ministry Website
Thanks for taking the time to check us out.
If you have any questions ,Please feel free to contact us on our "Contact Us Page"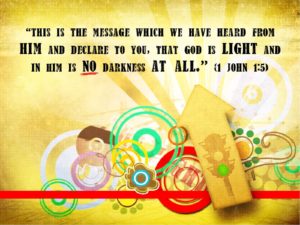 No Youth Group Wednesday Night (7-18-2020)
at the CONSTRUCTION ZONE but If you would like to come and SERVE at our "SHIPWRECKED Vacation Bible School please show up at the Church at 5:30pm
CHECK US OUT FOR OUR BACK TO
SCHOOL PARTY ON AUGUST 22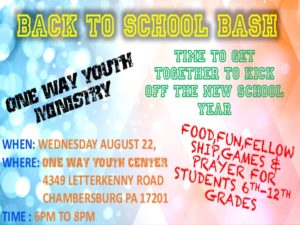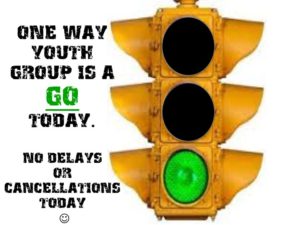 Salem Church Event
Policy
We will close when Chambersburg Area
School
District has a full day closure or release
early due to weather related conditions.
(there will be no activities at the
church that day or evening).
Sunday Cancelation will be listed on the
church website at salemub.org or will air
on fm 92.1 WCRH Radio Station